Beginning March 5th, the church service will now only be streamed on YouTube (no Zoom for the main service), accessible by this link https://bit.ly/YouTubeSDA. The services will be listed under "Playlist",  "Church Services". 
The current Zoom meeting (297 685 3129) listed on the website and bulletin will be for the after service social only and It will begin shortly after the service ends.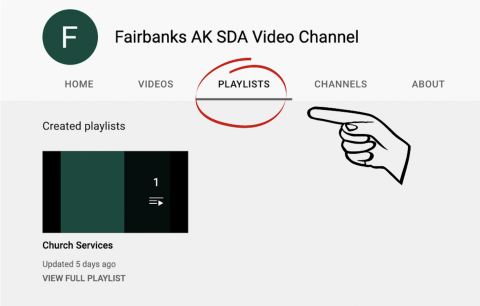 Please visit our youtube channel "Fairbanks AK SDA Video Channel" and don't forget to subscribe .