On Campus Church Service As we move forward and hold on campus services we ask that you please observe social distancing, wear masks while in buildings, and observe posted signs. For those who wish to continue to view from home, services will continued to be streamed online. Greeters, deaconesses, and deacons will be there to answer questions and help direct. We greatly look forward to seeing everyone, in person and virtually!
The Sabbath School and Church Service will continue to be conducted through an on-line app called "Zoom." We highly recommend that you download the Zoom app onto your devices today, to prevent you from missing services because of potential download issues. There is also an option to call in from your home or cell phone and listen in to the Zoom meetings. Follow the link below to find the info and ways to connect.
Also available for download, on many apps, and online, is the SDA Church Hymnal which will allow you to follow along during the song portion of our service.
Pastor Stephen & Judy Evenson
Fairbanks SDA Church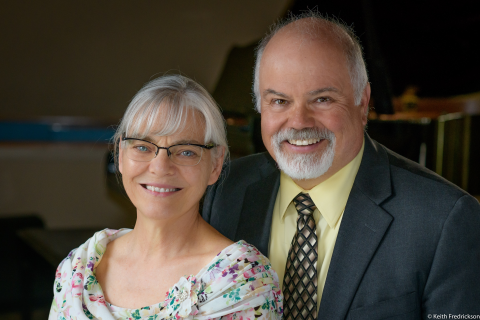 ---